Doc Holliday was from Griffin
Doc Holliday Self Guided Driving Tour
Best known for his friendship with Wyatt Earp and the storied gunfight at the OK Corral, John Henry "Doc" Holiday earned his nickname when he started out as a small town dentist.
Take a tour of the places Doc Holliday knew as a young man, when Griffin was a prosperous cotton town…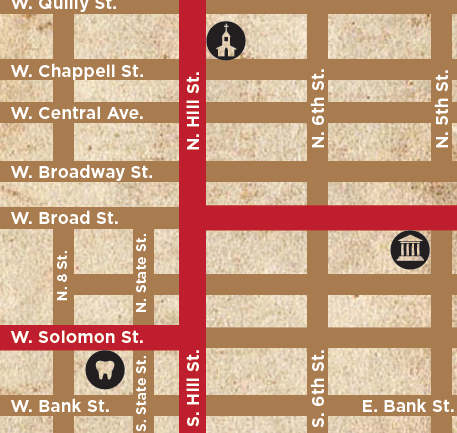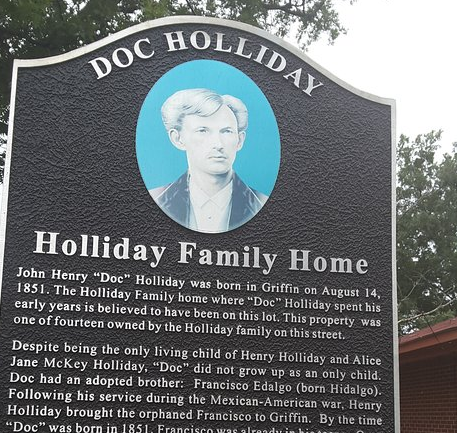 Holliday Family Home Site
Holliday's father, Henry Burroughs Holliday, owned and sold fourteen properties along Tinsley Street. This lot is believed to be the location of the family home where Doc Holliday spent his early years.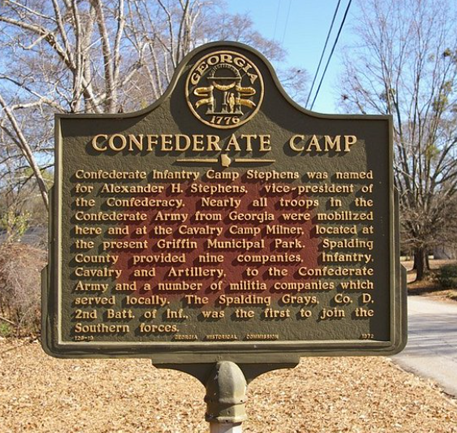 The elder Holliday ownded and sld more than forty properties in Spalding County. This site was purchased in 1855 and later became a Confederate training ground called Camp Stephens.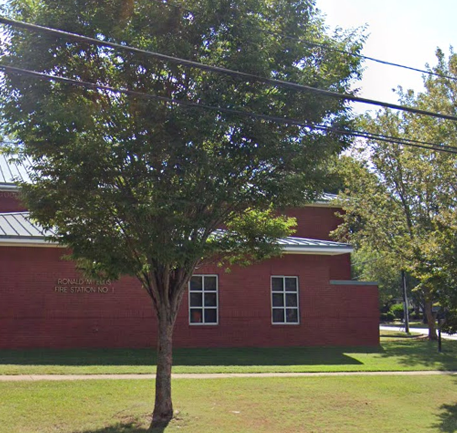 Presbyterian Church Site (Fire Station)
The original build site for the First Presbyterian Church, where Doc Holliday was baptized in 1852.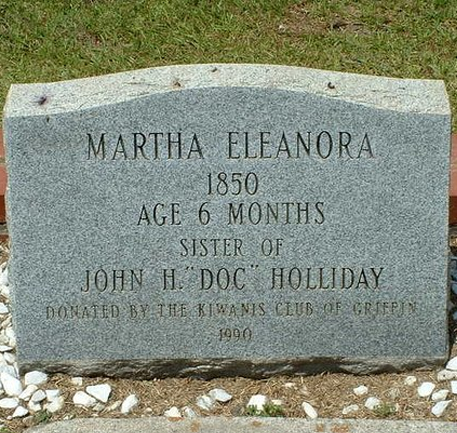 Martha Eleanora Holliday's grave site
Born December 3, 1849, Doc Holliday's older sister died as an infant before he was born.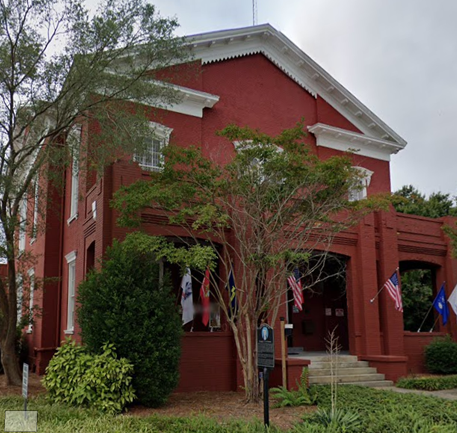 Old Spalding Country Courthouse
As landowners, both Doc Holliday and his father would have conducted official business in this courthouse after it was completed in 1860.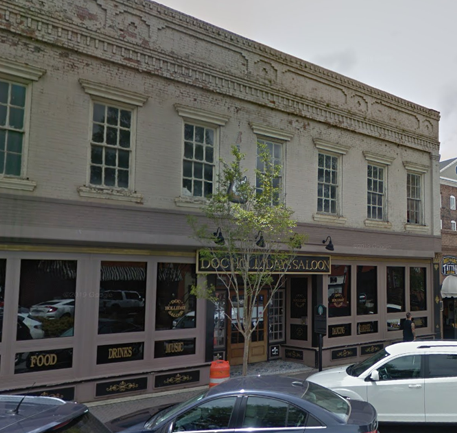 Doc Holliday inherited part of this property and may have practiced dentistry here after he graduated from the Pennsylvania College of Dental Surgery in 1872, and before he moved to Arizona.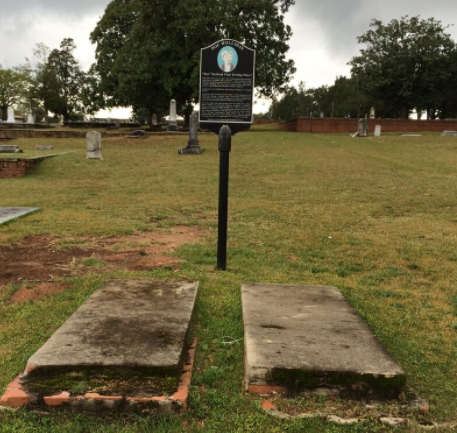 Doc Holliday's Final Resting Place... maybe?
Doc Holliday's Final Resting Place…maybe? Holliday died in Colorado Springs in 1887 when he was only 36, but local legend says that his family brought the notorious gunfighter home to Griffin for a secret burial.
Take a tour of the places John Henry "Doc" Holliday knew as a young man...