Doc Holliday Self Guided Driving Tour
Best known for his friendship with Wyatt Earp and the storied gunfight at the OK Corral, John Henry "Doc" Holiday earned his nickname when he started out as a small town dentist.
Take a tour of the places Doc Holliday knew as a young man, when Griffin was a prosperous cotton town…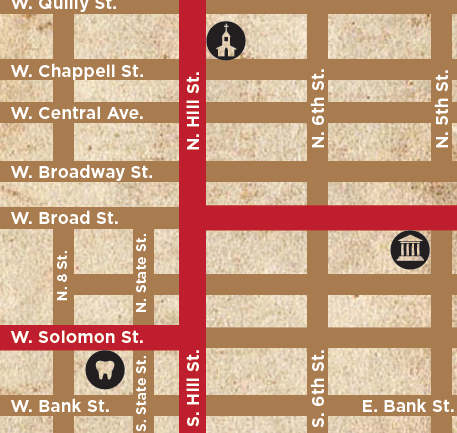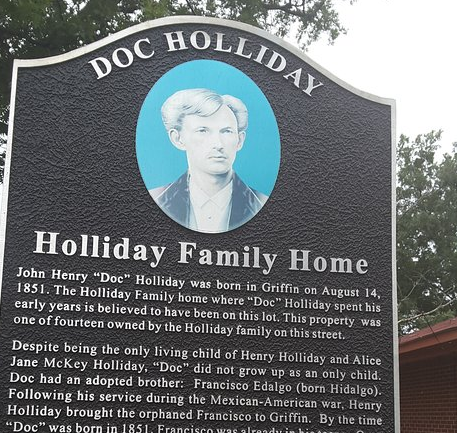 Griffin Grocery Company Building
143 N Hill Street, Griffin, GA 30223
Constructed in 1899, the Griffin Grocery Company Building was the hub of Griffin's early commercial district. And now it's the perfect place to begin your Griffin+Spalding tour. Visit our Welcome Center (the first floor of this historic structure) to plan your stay. Then move upstairs to the Griffin Museum. With artifacts and memorabilia from Doc Holliday to the early medical colleges, the museum sets the right tone for the diversity Griffin+Spalding offers.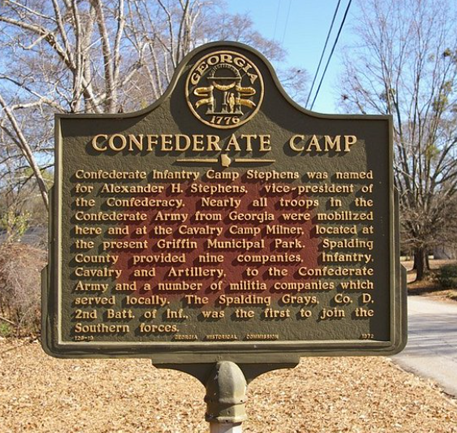 633 Meriwether Street, Griffin, GA 30224
A former hospital, the Bailey Tebault House is now home to the Griffin Spalding Historical Society. This beautiful Greek Revival home was built between 1859 and 1862. You can plan a guided tour of the home, or host your next cocktail party with a historic backdrop. Visit the website for more information on hosting your next event.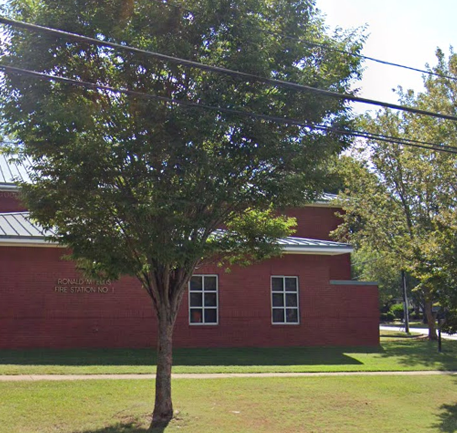 415 Jefferson Street, Griffin, GA 30223
Built in 1929, Griffin's Rosenwald School is one of many schools built in the South during the time of segregation. It is currently under renovation to become the Fairmont-Rosenwald History Center. Visit the Rosenwald School and its neighboring "equalization" school at Heritage Park for a glimpse into this often untold Southern history.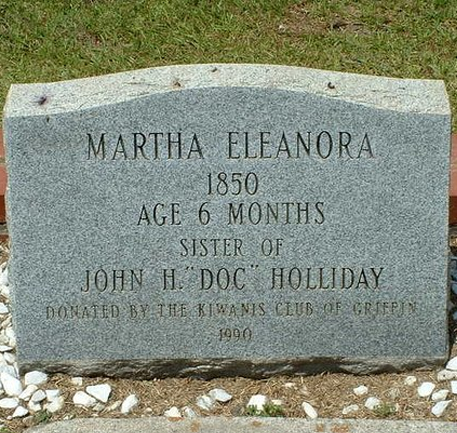 Hawkes Free Children's Library
210 South Sixth Street, Griffin, GA 30224
Built in 1915 and 1916, the Hawkes Library is an excellent example of Atlanta architect Neel Reid's early work. Albert King Hawkes, an Atlanta philanthropist following in Carnegie's footsteps, funded several libraries throughout Georgia. The Griffin Hawkes Library was the first to include a motion picture auditorium. It served as the headquarters of the Flint River Regional Library System until 1974. It's now home to the administrative offices of the Griffin Spalding County School System. Be sure to drive by to view a beautiful example of Georgian Revival style.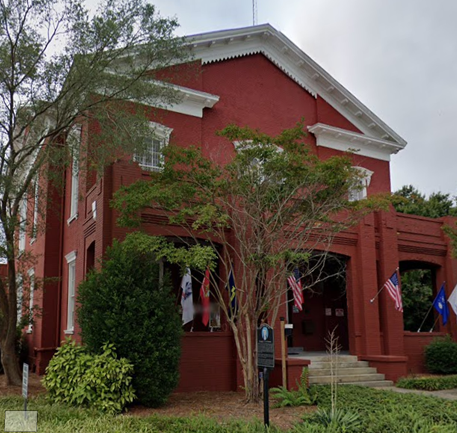 102 N Hill Street, Griffin, GA 30223
Looking for the perfect event space? Built in the 1800s, Griffin Opera House has been beautifully renovated to highlight its old regal beauty. Take a stroll back in time and view the opulence of a night "out on the town" in the early 1900s. Visit Griffin Opera House's Facebook page to see pictures of past events.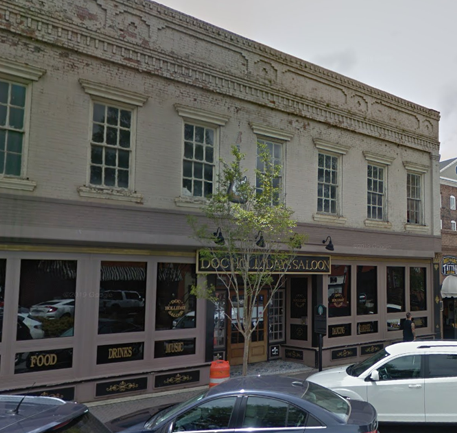 522 Meriwether Street, Griffin, GA 30224
Built in 1910, the Haisten's building served as Griffin's hospital for 20+ years. As the town's second hospital, the facility was built after Griffin's first hospital was demolished to build a new city hall. It served as a hospital until the 1930s. It was then the home of Haisten's Brothers Funeral Home until the 1990s. Saved from demolition in 2015 by the Preserve Griffin campaign, it is currently looking for a new owner. Be sure to check out this beautiful piece of Griffin's past during your historical tour.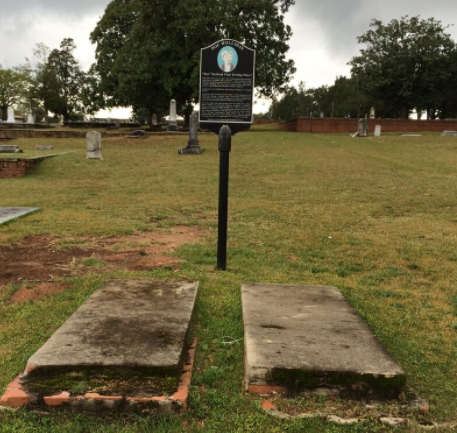 St. George's Episcopal Church
132 North 10th Street, Griffin, GA 30223
Built in 1869, St. George's Episcopal Church's Gothic Revival sanctuary is a must-see. The church has been added to over the years, with the old rectory being built in 1893. The Grantland Memorial Parish Hall was built in 1921 and designed by famed architects Hentz, Reid, and Adler. Stop and explore the church organized by the first Bishop of Georgia during your stay.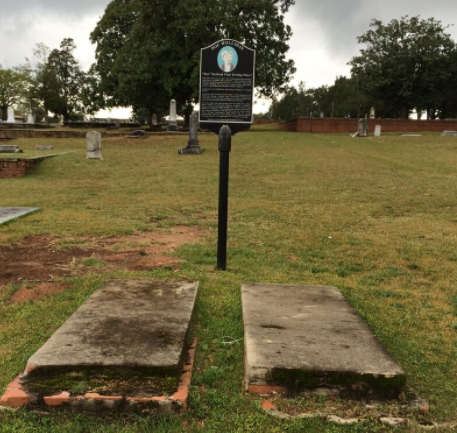 113 E Solomon St, Griffin, GA 30223
Though much of the Imperial Theatre building is gone, the facade makes a beautiful entryway into Imperial Theatre Park. The theatre was built in the summer of 1926 and originally matched the styles of other movie palaces popular at the time. The park is where the 700 seat interior used to sit. Enjoy a gorgeous day outside in the shadow of this former movie palace.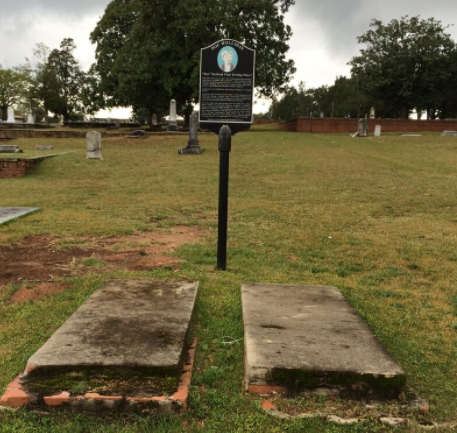 Spalding County Courthouse and Jail
232 East Broad Street, Griffin, GA 30223
Spalding County Courthouse is one of only 15 antebellum courthouses still standing in Georgia. It's a rare example of the Italianate style of architecture popular at the time of its construction in 1859. Although the steeple and clock tower were removed in 1910, it is still worth a look. It is currently being restored with SPLOST funds.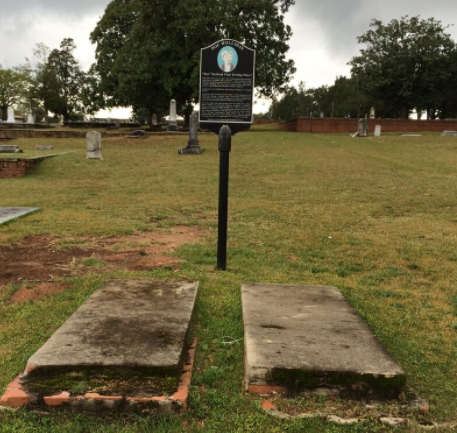 North side of East Poplar Street at Fourth Street, Griffin, GA 30224
The Sam Bailey Building is Griffin+Spalding's oldest public school building. Constructed in 1870, this two-story brick structure is now a part of the Griffin High School campus.